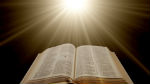 Our philosophy of purpose is based on the authority of the Word of God. Proverbs 1:7 says "The fear of the Lord is the beginning of knowledge." Because of this truth, we believe there is no true wisdom or knowledge apart from God the Father and a personal relationship with His Son, Jesus Christ.
First, we are a school seeking to win young men and women to the Lord Jesus Christ who will serve and love Him.
Second, we are a private, nonprofit, Christian school with high academic standards and goals to educate and prepare students for a life of service.
School plays such an important part in the life of a young person. School can "make or break" him or her as far as their future is concerned. Special wisdom and strength are needed to train and raise our children for Christ. We stand ready to serve your family as we train them to fulfill God's will and potential for their lives –academically, emotionally, physically and most important, spiritually.