elBradford's Beloved Blessings
Class Bible Verse:
"O give thanks unto the Lord; for he is good." Psalm 118:1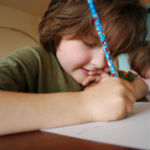 I am sure you are excited about the beginning of a new school year. This will be an exciting year that your student will never forget. 
Please follow the class planning schedule that will be posted on this webpage each week, in regard to daily needs and events.
I am happy to announce the First Graders will be taking a Nature Walk field trip on the 2nd Tuesday of each month to various parks in the area. The class will experience nature, science and beauty hand in hand. Keep an eye on this page for more information each month regarding the Nature Walks.
Review the math fact sheet daily. Each Thursday there will be a math test.
Parents are to help and oversee student's homework. Sign and file all homework in the folder. Review all papers in folder. If you find a paper that is incomplete, please have your student complete the paper.
On the week of your student's birthday, let me know in advance what birthday treat you will be providing for the class. We have 20 students.
Library books due each Tuesday – don't forget your books!

Our Class Motto for this year:
"Hand in Hand, Together We Can."
This Week:
Your student will need to bring an old t-shirt to use while painting. Painting will begin next week.
Bring $1.00 for a picture with the school mascot. This will be a special event with George Tyson of WinterCrest Zoo, along with "Baldy", the Bald Eagle. Please rest assured that Mr. Tyson and Baldy are old pros at visiting schools.
1st Grade/ Soccer Coach – Wenthia elBradford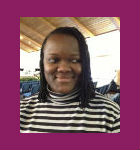 Miss elBradford attended Florida A&M and takes great pride in her first grade. "At least three times a week the children make crafts, which is a great learning experience for them."
welbradford@@gmail.com
(555) 555-1223