Hill's Humorous Huddle
Class Bible Verse:
"If you shall ask anything in my name, I will do it." John 14:14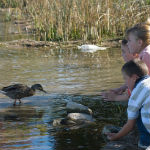 Our goal this year is for the class to transform into a community – a community that enables us to support each other in all we do. Throughout the year, I encourage all my parents to check this webpage as often as possible. You will find the homework assignments and information about any special projects we may be doing.
Your student will be expected to write cursive at all times.
Review the math fact sheet daily. Each Thursday there will be a math test.
Please follow the class planning schedule that will be posted on this webpage each week, in regard to daily needs and events. You will find this helpful when it comes to homework, special instructions and class projects.
Parents are to help and oversee student's homework. Sign and file all homework in the folder. Review all papers in folder. If you find a paper that is incomplete, please have your student complete the paper.
The field trips planned for this year include Granny's Hugging Farm and Publix Bakery tour.
On the week of your student's birthday, let me know in advance what birthday treat you will be providing for the class. We have 19 students.
Library books due each Thursday – don't forget your books!
Our Class Motto for this year:
"I hear and I forget, I see and I remember, I do and I understand." Chinese Proverb

This Week:
Bring $1.00 for a picture with the school mascot. This will be a special event with George Tyson of WinterCrest Zoo, along with "Baldy", the Bald Eagle. Please rest assured that Mr. Tyson and Baldy are old pros at visiting schools.

2nd Grade/Art Club – Cresent Hill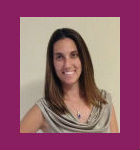 Mrs. Hill, native of Tampa, received her education from University of Florida. Married to Dane Hill, the Athletic Director, she and Coach Hill live in New Tampa, where their favorite pastime is feeding the ducks in their backyard pond. "I have found that the mind of a 2nd grader is very curious. It is a pleasure to teach that age."
chill@@gmail.com
(555) 555-1216