Padgett's Pretty Petunias
Class Bible Verse:
"I can do all things through Christ who strengthens me." Philippians 4:13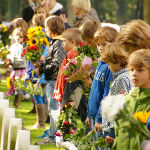 Welcome back to a new school year. It is truly adventure to be a 3rd grader. Parents, your student's year will be exciting and eventual.  They will be learning new concepts in every class.
Please follow the class planning schedule that will be posted on this webpage each week, in regard to daily needs and events. You will find this helpful when it comes to homework, special instructions and class projects.
Parents are to help and oversee student's homework. Sign and file all homework in the folder. Review all papers in folder. If you find a paper that is incomplete, please have your student complete the paper.
Review the math fact sheet daily. Each Thursday there will be a math test.
Cursive handwriting is a must at this grade level.
On the week of your student's birthday, let me know in advance what birthday treat you will be providing for the class. We have 21 students.
Field Trips this year will include Nature Walks and visiting the local Fire Department.  Always check the class webpage.
We will need four Chaperones for each trip. Please consider to volunteer.  We have found that our children are quite proud when it is their mom or dad's turn!
Library books due each Thursday – don't forget your books!

Our Class Motto for this year:
"Be different – Be bold – Be YOU!"

This Week:
Bring $1.00 for a picture with the school mascot. This will be a special event with George Tyson of WinterCrest Zoo, along with "Baldy", the Bald Eagle. Please rest assured that Mr. Tyson and Baldy are old pros at visiting schools.

3rd Grade/Chess Club – Polly Padgett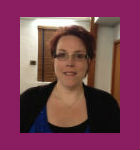 Ms. Padgett, born and raised here in Tampa, graduated from University of Tampa. As UT's Chess champion 2004, Ms. Padgett really motivates her young protégés to always be thinking of their next move. "I feel so at home in this school, it is like my second family."
ppadgett@@gmail.com
(555) 555-1221