Ginger's Graceful Gang
Class Bible Verse:
"As a man thinketh, so is he." Proverbs 27:3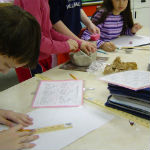 The most important item I would like to stress to my Parents is to please refer to this webpage as often as possible. I ask you to be diligent in keeping up with your student's class work, homework, and various announcements. General announcements for this year as follows: 
Parents are to help and oversee student's homework. Sign and file all homework in the folder. Review all papers in folder. If you find a paper that is incomplete, please have your student complete the paper.
Library books due each Friday – don't forget your books!
Field Trips this year will include MOSI and Lowry Park.
We will need four Chaperones for each trip. Please consider to volunteer. We have found that our children are quite proud when it is their mom or dad's turn!
Our Class Motto for this year:
"Ideas shape the course of History." John Maynard Keynes

This Week:
Bring $1.00 for a picture with the school mascot. This will be a special event with George Tyson of WinterCrest Zoo, along with "Baldy", the Bald Eagle. Please rest assured that Mr. Tyson and Baldy are old pros at visiting schools.

4th Grade/Girls Softball – MaryAnne Ginger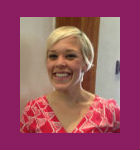 Another native from Tampa, Ms. Ginger has been with SCS for three years. Liberty University is her alma mater. She thoroughly enjoys her 4th Graders, but her passion is coaching the softball team. "My girls have already won State once and we will again!" says Ms. Ginger.
mginger@@gmail.com
(555) 555-1226