Blumgardner's Bonny Bunch
Class Bible Verse:
"And he saith unto them, follow me, and I will make you fishers of men." Matthew 4:19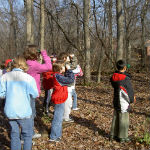 Our goal this year, in addition to "learning 5th grade", is to review in general, the previous three grades. I feel that it is essential that each student is equipped to go into the next grade level.  Grades 6th through 8th are important years.  It is in these years that the student becomes aware of themselves as far as their goal and ambitions.  It is my wish for them to have a good foundation to make those decisions wisely.
The most important item I would like to stress to my Parents is to please refer to this webpage as often as possible. You will find the lesson plans for the week and all homework assignments, plus upcoming events.
Parents are to help and oversee student's homework. Sign and file all homework in the folder. Review all papers in folder. If you find a paper that is incomplete, please have your student complete the paper.
There will be two field trips this year. Dates, times, and prices will be announced one month ahead of time. We will be picking berries at Plant City U Pick Berry Farm and a Train Ride to the local Phosphate Mine Pits for a Fossil Hunt. We will need four volunteers.  Please consider to volunteer. The students really enjoy it when Mom or Dad volunteer.

Our Class Motto for this year:
"You cannot do a kindness too soon, for you never know how soon it will be too late." Ralph Waldo Emerson
This Week:
Bring $1.00 for a picture with the school mascot. This will be a special event with George Tyson of WinterCrest Zoo, along with "Baldy", the Bald Eagle. Please rest assured that Mr. Tyson and Baldy are old pros at visiting schools.

5th Grade/National Honor Society – Inez Blumgardner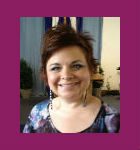 Mrs. Blumgardner and her husband Robert live in the suburb of Pruett, just outside of Tampa. They have one child, Bobbie; two dogs, Atretes and Lorelai; and one hamster, Piggy. As an alumna of Boston University, Mrs. Baumgartner said recently, "I don't miss driving in the snow, but I do miss the snowball fights!"
iblumgardner@@gmail.com
(555) 555-1224