Webster's Wiley Wolves
Class Bible Verse:
"Oh give thanks to the Lord, for he is good! For his mercy endures forever." Psalm 106:1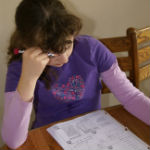 Welcome Students to Middle School!
Middle School at Selah Christian Academy is focused on meeting the need for acceptance, for value, and for purpose.  Our goal is to prepare our students for the transition into High School. We feel that with the goals we have set, with the curriculum that we have met, we are creating a bridge from Elementary to High School. The creating of an environment that we would all like to live in.
We will be working together on special projects during the year. Parents and Students please visit these webpages on a regular basis for all announcements, homework, and special projects.

Our Class Motto for this year:
"People often remain in the dark, not due to lack of light but of failure to open their eyes."  Allen Cornelius Johnson


This Week:
Spirit Week begins nest week. Monday is School Colors Day for all those that want to participate. Wear as much of your school color as you can. I want to see everyone in Maroon and Gold.
Make sure all homework is completed in a timely manner.
A word to the wise: don't forget to write your name on all papers. I'm finding some unamed papers!

6th Grade/Girls Basketball – Sylvester Webster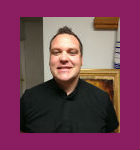 Mr. Webster and his twin brother, Chester, who is also a member of the faculty, come from a family of thirteen. Born and raised in Auburn, Kansas, a small town outside of Topeka, they credit their parents for their enduring faith in the Lord. Mr. Webster is married and has a boy and twin girls. "My brother and I are determined that both of our basketball teams will make State in the same year."
swebster@@gmail.com
(555) 555-1222