DeYoung's Dynamic Disciples
Class Bible Verse:
"Of the three gifts of faith, hope and love, the greatest of all is love." Corinthians 13:13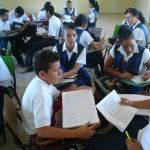 Welcome Students to Middle School!
Middle School at Selah Christian Academy is focused on meeting the need for acceptance, for value, and for purpose. Our goal is to prepare our students for the transition into High School. We feel that with the goals we have set, with the curriculum that we have met, we are creating a bridge from Elementary to High School. The creating of an environment that we would all like to live in.
We will be working together on special projects during the year. Parents and Students, please visit these webpages on a regular basis for all announcements, homework, and special projects.

Our Class Motto for this year:
"Practice random acts of kindness and of senseless beauty."


This Week:
Spirit Week begins next week. Monday is Maroon and Gold – School Colors Day. I hope that all the students will participate and remember, let's have fun!
Make sure all homework is completed in a timely manner.

7th Grade/Service Club – Cyrianna Lopez DeYoung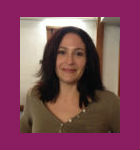 Cyrianna Lopez DeYoung graduated from Brown University in 2006 and moved to the Tampa area the following year. Mrs. DeYoung says 7th graders are in the beginning period of transitioning into high school. "It's a very exciting time for them!" she says.
cdeyoung@scs.com
(555) 555-1219