Electrifying English
Sleepy Sophomore Home Room!
Class Bible Verse:
"Look to the Lord and his strength; seek his face always." 1 Chronicles 16:11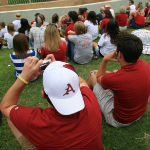 Welcome Students to High School!
High School at Selah Christian Academy is focused on preparing our students for the transition to college. The High School enables students to expand on the foundation acquired in Middle School. Our rigorous college prep courses combined with emphasis on speaking and writing will equip our students with the necessary skills in today's world.
It has been said that conversation is the art of speaking without thinking. Language class will define that in detail.
Literature Class will include the annual Shakespeare play again this year.

Our Class Motto for this year:
"Magic is believing in yourself. If you can do that, you can make anything happen." Foka Gomez


This Week:
Spirit Week begins next week. Monday is "School Colors Day" for all those that want to participate. Wear as much of your school color as you can. I want to see all of you in Maroon and Gold.
Our Class Webpage is updated weekly. All homework, daily and weekly announcements will be posted on the page. Parents and Students, please read webpage as often as possible. Thank you.
English/Drama Club – Cylinda Ellis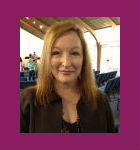 Ms. Ellis, another native Tampa resident, received her education at USF. She has two cats, Morticia and Fluffy, and a varying number of goldfish. "The Drama Club is performing Shakespeare this year and it is a challenge that I am looking forward to!"
cellis@@gmail.com
(555) 555-1227