Masterful Math
and Flabbergasted Freshman Home Room!
Class Bible Verse:
"So I am sending an angel ahead of you to guard you along the way."  Exodus 23:20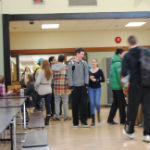 Welcome Students to High School!
High School at Selah Christian Academy is focused on preparing our students for the transition to college. The High School enables students to expand on the foundation acquired in Middle School. Our rigorous college prep courses combined with emphasis on speaking and writing will equip our students with the necessary skills in today's world.
Math Class is so very important, I stress to my students to come prepared. All Math Classes will have a Problem of the Day with a small reward for the first student who turns in the problem correctly.

Our Class Motto for this year:
"The path to success is to take massive, determined action." " Anthony Robbins

This Week:
Parents and Students, my Class webpage is updated weekly. Please refer to it often for homework assignments, dates, times and any announcements.
Spirit Week begins next week. It is always a fun time. Monday will be "School Colors Day." Marroon and Gold, Marroon and Gold! Show your spirit!
High School Math/Drama Club – Ramsey Goldsmith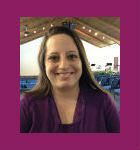 Mrs. Goldsmith and her husband Conrad live in the small suburb of Sydney. She is most proud of her waterskiing squirrel, Sammy. Sammy hopes one day he can meet his mentor Twiggy, the original waterskiing squirrel. Mrs. Goldsmith attended Clearwater Christian College. Her motto is, "While math is fun, debating is what it's all about!"
rgoldsmith@@gmail.com
(555) 555-1225