Sizzling Science
and Jazzy Juniors Home Room!
Class Bible Verse:
"By this shall all men know that ye are my disciples, if ye have love one to another." John 13:35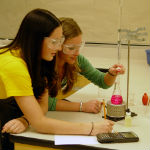 Welcome Students to High School!
High School at Selah Christian Academy is focused on preparing our students for the transition to college. The High School enables students to expand on the foundation acquired in Middle School. Our rigorous college prep courses combined with emphasis on speaking and writing will equip our students with the necessary skills in today's world.
Parents and Students, please visit these webpages on a regular basis for all announcements, homework, and special projects.
No matter what type of Science class that the student takes, I will be there for help, for guidance and for the much needed pep talks.

Our Class Motto for this year:
"A person who never made a mistake never tried anything new." Albert Einstein


This Week:
Next Monday is "School Colors Day". This must be a quaint American custom. I can't wait to see everyone dressed in maroon and gold. My wife has already bought my gold shirt!
Teaching in the States is quite different than teaching in England. The Class Webpage is just one of the small differences. This is quite exciting for me. I am told it is very useful and I ask that everyone – students and parents alike, to use it often.
High School Science/Boys Baseball – Timothy Hornblower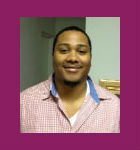 Mr. Hornblower and his wife Lydia, are the proud parents of two children, Tony and Larissa. Mr. Hornblower and his family came to us from Derbyshire, England. He brings a 'right British flavour' to the SCS family. "Believe it or not there is baseball in England!" claims Mr. Hornblower.
thornblower@@gmail.com
(555) 555-1218