Crestwood's Charming Cheerios
Class Bible Verse:
"A cheerful heart is good medicine".  Proverbs 17:22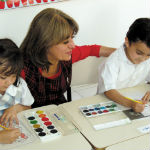 Kindergarten is the most transformative year that your student will have in his/her school career. During this year your student will learn how to read, write, add, subtract and so much more. This year will be filled with fun and great memories. Your kindergarten student will learn something new each day.
Please follow the class planning schedule that will be posted on this webpage each week, in regard to daily needs and events.
Parents are to help and oversee student's homework.  Sign and file all homework in the folder. Review all papers in folder. If you find a paper that is incomplete, please have your student complete the paper.
On the week of your student's birthday, let me know in advance what birthday treat you will be providing for the class. We have 18 students.

Our Class Motto for this year:
"You color my heart."
This Week: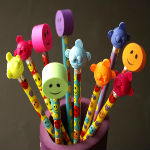 Please encourage all grandparents to come to the Grandparent's Breakfast next Wednesday. It is a big hit with all the children.
Bring $1.00 for a picture with the school mascot. This will be a special event with George Tyson of WinterCrest Zoo, along with "Baldy", the Bald Eagle. Please rest assured that Mr. Tyson and Baldy are old pros at visiting schools.

Kindergarten/Cheerleading Coach – Shipley Crestwood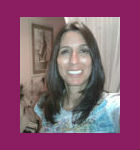 One of SCS's original teachers, Ms. Crestwood received her education at Southeastern University. She says teaching kindergarten is the most rewarding job she has ever done. "I love coming to work every day", she enthusiastically says.
screstwood@@gmail.com
(555) 555-1214