Plentiful  P. E.
Class Bible Verse:
"I can do all things through Christ who strengthens me."   Philippians 4:13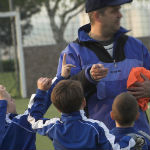 Welcome Students to Physical Education!
This will be a fun year, we will be adding Archery, Yoga, and Ping Pong.
 Students, I have one hard and fast rule – it is mandatory to dress out on all class days. 1 point will be taken off the grade score if not dressed.
Parents and Students, please visit my webpage on a regular basis for all announcements.
Our Class Motto for this year:
"Whatever you can do or dream you can; begin it. Boldness has genius, power and magic in it."   Goethe

This Week:
I'm sure you will enjoy this week. Archery is on the schedule!
Spirit Week begins next week. Monday is "School Colors Day" for all those that want to participate. Wear as much of your school color as you can. I want to see all of you in Maroon and Gold!

Physical Education/Athletic Director – Dane Hill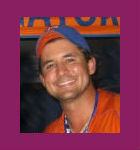 An Ocala native, Mr. Hill went to school at University of Florida and is a staunch Gators fan. During football season, Mr. Hill can be seeing wearing the famous blue and orange of a true Gators fan while the rest of the year it is maroon and gold! Mr. Hill's battle cry for Selah sports is "All things through Christ!"
dhill@@gmail.com
(555) 555-1228