Engaging in Community Service allows our SCS students to learn about the needs of their community and the ways they can fulfill them.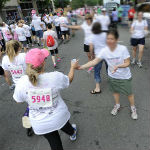 Last year the Service Club served bottle water during the Susan G Komen Walk for Cancer, sang Christmas Carols at the Shady Elm Nursing Home and collected blankets and coats for the Homeless.
They also conduct fundraisers throughout the year to raise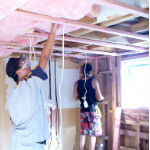 money for their annual summer project. This year's trip is to Bocoa Lagoon Mexico to build houses for the elderly.
The club members say it really is better to give than to receive. SCS applauds this club and its members.