Buoyant Bible
Class Bible Verse:
"By this everyone will know that you are my disciples, if you love one another."   John 13:35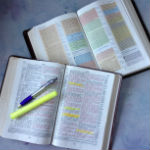 Welcome Students to High School!
High School at Selah Christian Academy is focused on preparing our students for the transition to college. The High School enables students to expand on the foundation acquired in Middle School. Our rigorous college prep courses combined with emphasis on speaking and writing will equip our students with the necessary skills in today's world.
The Word of God is like music to the soul. It is my commitment to get as much music in your soul as possible this school year!

Our Class Motto for this year:
"There are only two ways to live your life. One is as though nothing is a miracle. The other is as though everything is a miracle."   Albert Einstein


This Week:
Spirit Week begins next week. Monday is "School Colors Day". The color of my new car is called Merlot, a similar color to maroon. Today, in honor of our school, I'm having gold pinstripes put on! Go Maroon and Gold!
Our Class Webpage is updated weekly. All homework, daily and weekly announcements will be posted on the page. Parents and Students, please read webpage as often as possible. Thank you.

Principal/Bible Teacher – Bishop Drake Ketchersid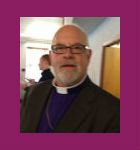 Living in the suburb of MacIntosh and married to Sarah for 32 years, Principal Ketchersid has three children and six beautiful grandchildren. He has been overheard saying, "This school has become my family, but I never imagined having over 200 children!"
dketchersid@@gmail.com
(555) 555-1211