Happening History
and Significant Seniors Home Room!

Class Bible Verse: "A mirror reflects a man's face, but what he is really like is shown by the kind of friends he chooses."   Proverbs 27:19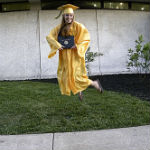 Welcome Students to your last year in high school!
High School at Selah Christian Academy is focused on preparing our students for the transition to college. The High School enables students to expand on the foundation acquired in Middle School. Our rigorous college prep courses combined with emphasis on speaking and writing will equip our students with the necessary skills in today's world.
History is the foundation of everything that we know. History of the world, History of our parents, History of the animals, all subjects have History. Without History, we would be nothing.

Our Class Motto for this year:
"Show class, have pride, and display character. If you do, winning takes care of itself!"   Paul "Bear" Bryant

This Week:
Monday is the start of Spirit Week with "School Colors Day". Go Maroon and Gold! It's as good as Gator Time!
Parents and Students, check in often to my Webpage for homework dates, time and completion and any other announcements, thank you.

High School History/Football – Walter Gannerali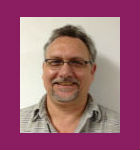 Mr. Gannerali, known as WL to all his friends, is originally from the small town of Pahokee. His family moved here in the late 60's. History comes naturally to this coach from his love of genealogy. Mr. Gannerali attended Pensacola Christian College where he played cornerback. While there he was well known for his interceptions. "I am blessed to be able to coach these young men. It's what I love to do."
wgannerali@@gmail.com
(555) 555-1213