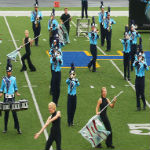 Concert Band is under the lively direction of Mr. Underwood.
Concert Band will perform for the Football Games with rousing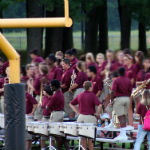 march tunes and an excellent half time show. Don't miss these performances!
In November, Concert Band has been asked to march during the Parade honoring the newly elected Mayor, Mr. William T. Hill. They will be playing a rendering of John Phillips Sousa Marches.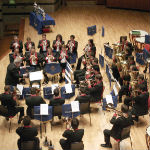 The annual Winter and Spring concerts are a combined presentation of Concert Band and Chorus. Both Concerts are open to the public. All of the proceeds from the concerts will go to the Uniform and Instrument Fund.  Get your tickets early as these two concerts are much enjoyed events by the community.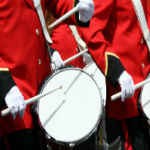 Concert Band has a class each day, along with after-school Band Rehearsals on Thursdays during football season. They will also have after-school Band Rehearsals during each concert season. Day to be announced.