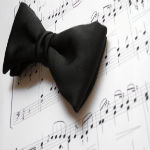 Chorus has received an invitation to perform at the Festival of Lights at Walt Disney World this Christmas season. The chorus is excited to have this rare opportunity.
They will be performing in the spring at the local Band Shell downtown. Dates to be announced.
The annual Winter and Spring concerts are a combined presentation of Concert Band and Chorus. Both Concerts are open to the public. All of the proceeds from the concerts will go to the Uniform and Instrument Fund.  Get your tickets early as these two concerts are much enjoyed events by the community.
Chorus meets 3 times a week during school hours. They will also meet Tuesday after school for Chorus Rehearsals during each concert season.